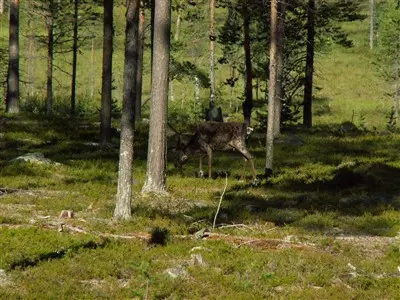 Ren
Reindeer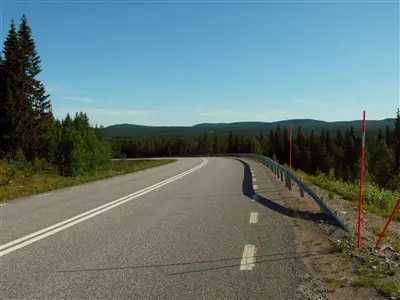 Nerförbacke. Jijppi! Den lilla ljusa pricken i mitten av bilden är vägen som fortsätter långt därborta.
Downhill. Yes! The light dot in the middle of the picture is the road continueing.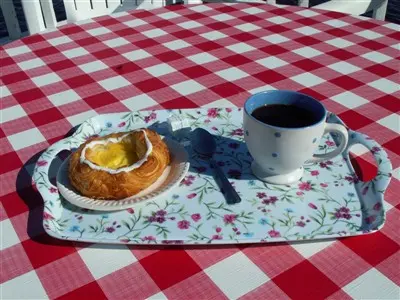 Fika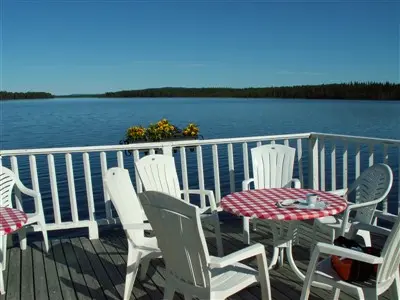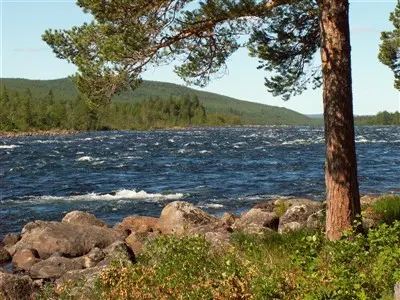 The river Piteälven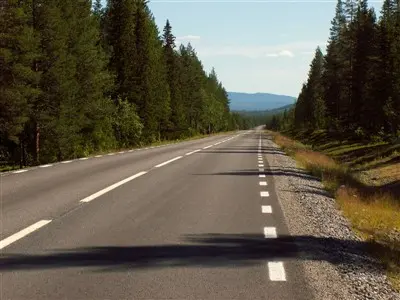 Annu en nerförsbacke och i fonden ett nytt berg att ta sig över eller runt.
Yet another downhill and in the back a new mountain to go over or around.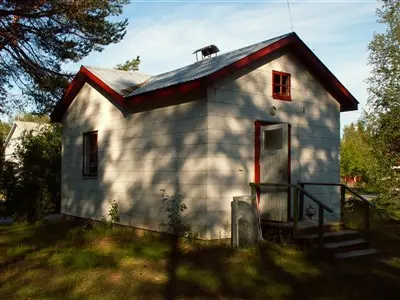 Stugan jag hyrt för i natt i Kåbdalis som ligger mellan Arvidsjaur och Jokkmokk.
The house I rented for the night in Kåbdalis between Arvidsjaur and Jokkmokk.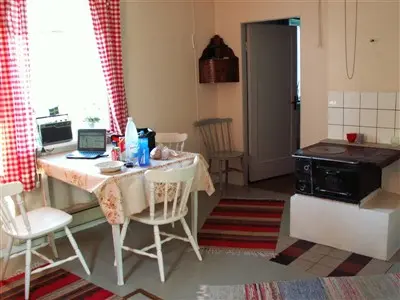 Köket
The kitchen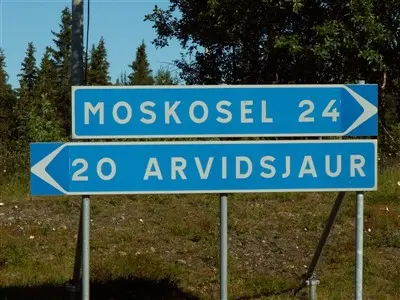 Dagens språklektion: -sel har vi redan klarat av, det betyder ju en breddning av älven och -jaur betyder sjö…
We already learned the other day that -sel means a widening of a river and today we learn that -jaur means lake..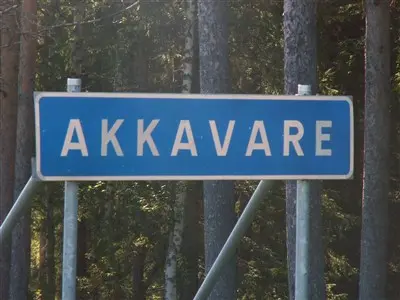 … och -vare betyder berg.
… and -vare means mountain.